Rich Experience in International Education
Raghwa Gopal is a serial entrepreneur, academic, and software engineer by profession. Drawing from extensive business experience, Raghwa joined MSM from British Columbia's Innovate BC, serving as president and CEO and helping companies start and scale to fuel technology development, commercialization, and adoption. As Accelerate Okanagan's (AO) former CEO, he was a driving force in development of the tech sector with a CA$1.6-billion economic contribution.
Raghwa studied at New Zealand's Central Institute of Technology, Australia's Collier MacMillan School, and the University of the South Pacific. He has strong ties to higher education as a former lecturer of business at UBC Okanagan, computer science at the School of Arts and Sciences, and entrepreneur-in-residence at Okanagan College School of Business.
His board memberships span across multiple organizations, such as the University of British Columbia, India Canada Innovation Council, Women's Enterprise Centre, and the Province of B.C.'s Emerging Economy Task Force.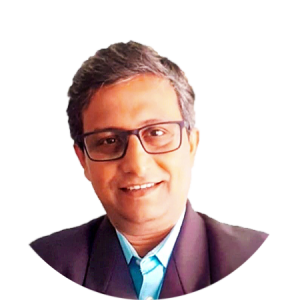 Arjun is a senior finance and general management executive with more than two decades of experience in various leadership roles in finance and business, notably in manufacturing, oil & gas, and service industries in the Middle East and internationally. At the helm of MSM's thriving finance department, Arjun will take the lead in corporate finance, analytics, business planning, FP&A, and strategy in this crucial function, making MSM a fiscally sound and healthy organization and enabling it to compete sustainably in its space. 
He has an established track record of business success as operation head, general manager, and chief financial officer for the international operations of Oman, UAE, and other multinational corporations. He has extensive hands-on experience in management, business leadership working with C-level business heads, banks and legal professionals, clients, and creditors, contributing to a wealth of operational and strategic fiscal goals. Arjun is a qualified cost and management accountant with an executive program in business management from IIM, Calcutta. 
Anand has almost two decades of experience as a data science head, AI practice lead, customer account management, and more. He has a demonstrated history of techno-functional leadership in AI. He is also skilled in Python, a programming language, data science and analytics, and cognitive automation among others. Anand is a multi-degree holder. He has a Bachelor's degree in Computer Science, a Masters in Business Administration, Computer Science and Mathematics, a Post Graduate Diploma in Applied Statistics, a Post Graduate Program in Machine Learning and Artificial Intelligence, and is currently pursuing a doctorate degree in AI and ML at Swiss University.
Playing badminton is Anand's interest outside of work. He leads his life with his motto, "Keep it simple." The most important thing for him is time, as it is the most limited resource one has. He makes sure to be kind to himself and to others as his way of contributing to society. When asked about the best word that describes him, he said, "seeker."
Suneetha Qureshi has more than 15 years experience in the international education sector. She resides in India and leads MSM's extensive back of the house operations, including MSM's human resources, financial management, information technology, and marketing, communications and social media activities. She has an impeccable track record of successfully launching the representative offices in Asia and Africa of many North American and European higher education institutions. Her key strengths include hiring, training, and developing teams, as evidenced by the successful results of the dedicated in-country college and university client teams.
She is a motivational supervisor who inspires service excellence among MSM staff and rewards high-performing employees with growth opportunities. Suneetha also leverages her excellent leadership, strategic visioning and operational management skills as a critical member of the MSM executive team. She has taken the lead in developing a number of initiatives at MSM, including building robust standard operating procedures, the Rise 'n Shine team engagement platform, and the organization's data analytics and audit segments. Among her many talents, Suneetha is a motivational speaker, lecturer and entrepreneur and is proficient in six languages including English, Hindi, Tamil, Malayalam, Gujarati, and Marathi.
VICE PRESIDENT, BRAND & MARKETING
Aroon Kumar, an esteemed marketing strategist, boasts an impressive 18-year career specializing in global brand management. His expansive skill set encompasses crafting unique marketing strategies tailored to diverse geographies, driving digital business growth, innovating in revenue planning, and utilizing advanced marketing technologies, which include AI-powered neuro-marketing. His deep understanding of consumer behavior, underpinned by robust analytics-driven insights, sets him apart in the field. His exemplary contributions to multi-geography marketing campaigns have earned him numerous global accolades, including being named among India's Top 50 CMOs and receiving the prestigious Asia's Best Marketer award.
A distinguished alumnus of premier institutions like Harvard Business School, IIM-Calcutta, and Mudra Institute of Communication Ahmedabad, Aroon's influence in the marketing technology sector is globally recognized, as underscored by his inclusion in Onalytica's "Top 50 Global MarTech Influencers" list in 2017 and 2021. Aroon's comprehensive expertise, multiple global recognitions, and steadfast commitment to innovation make him an invaluable asset to any progressive, global organization.
Vice President, India Subcontinent
Chirag has years of direct experience in the education industry. As MSM's Vice President, India Subcontinent, Chirag leads the initiatives in India for both MSM Global Marketing Office and MSM Unify. Formerly the Director-Client Success for MSM GMO, Chirag managed the company's client relationships while being responsible for the company's global sales and services. Chirag is known to be highly enthusiastic and organized with a deep understanding of the international education systems, processes, and institutional needs. Chirag also has experience as MSM's General Manager, responsible for running the company's daily operations and overseeing the in-country teams for partner institutions in the United Kingdom, the United States, Canada, and Europe. Part of this role was to prime and build African and Indian Sub-continent in-country offices.
Vice President, Global Sales
Lauren Legroun is M Sqaure Media's Vice President for Global Sales. A former CEO of the University of Europe for Applied Sciences and GUS Germany GMBH (Global University Systems Headquarters in Germany), Lauren will spearhead MSM's global expansion strategy across business verticals.
With more than 15 years in the education industry, Lauren has held senior leadership positions across higher education, enterprise, and education technology companies. With a proven record of driving growth and scaling businesses to deliver success across B2B, B2C, and B2G channels. Most recently, she devoted two years with Coursera on the edtech innovation front, partnering with universities on digital transformation and leading the Coursera for Campus business in EMEA.
Lauren will lead the development and implementation of MSM's overall sales strategy and execution plan across the globe, leading the sales front and diligently monitoring current trends to maintain the company's competitiveness in the international education market.
Vice President, Strategic Alliances
Karen Ludwig is M Square Media's Vice President for Strategic Alliances. Karen will be in charge of forging new partnerships and empowering diverse talent amid the company's extensive growth in Canada and worldwide. She will work to attract top talent from around the world, connect with key stakeholders in education, industry, and government, and find innovative solutions to Canada's skills gaps.
Previously a Member of Parliament, Karen represented the federal electoral district of New Brunswick Southwest in the House of Commons from 2015 to 2019 – the only woman elected to represent this federal riding to date. During her tenure, she observed numerous complex challenges affecting global education, such as international student mobility.
Prior to entering politics, Karen was the Associate Dean of Faculty Development at Yorkville University and taught at the University of New Brunswick in the Master of Education and MBA programs. After serving in government, she returned to Yorkville as Vice-President for Growth Initiatives.
EXECUTIVE DIRECTOR, PARTNER RELATIONS, UK
Hersha Pandya is the Executive Director for Partner Relations, UK for M Square Media (MSM). She holds a Master of Laws degree specializing in Intellectual Property Law. She has an extensive background in law, business, and education.
Based in the UK, just outside London, Hersha is a dynamic and focused professional with two decades of experience working for higher education systems. She was the director of undergraduate programs at the University of Hertfordshire, the international regional director at the University of Greenwich and, most recently, director of HE Partnerships at ICEF. She brings to MSM her proven success in developing strategies and campaigns with universities to promote education in an international and national forum.
As executive director for Partner Relations, UK, Hersha will lead MSM's business development activities in the UK and EU (primarily Ireland) and the signing of new educational institutions to all of MSM's services.
Vice President, Global Partnerships
May is a seasoned international education business executive with almost 30 years of experience. She has held several leadership roles dedicated to growing and retaining the international students population at partner universities.
Her broad areas of expertise include business development, organizational leadership, strategic planning, and global operations. She excels at developing and supporting partnerships with universities and managing global recruitment initiatives.
She has also been an active member of several renowned industry organizations, including NAFSA: Association of International Educators, English USA, American International Recruitment Council (AIRC), and the Association of International Education Administrators (AIEA).
The MSM International Advisory Board is an influential team of international education leaders who will provide guidance, mentorship, and advice as MSM continues to grow and expand its efforts worldwide.
The MSM US International Advisory Board serves as a body of mentors and guides for MSM's endeavors in the United States, helping the organization grow and expand its presence in the country as well as throughout the globe.
The MSM UK and Europe International Advisory Board serves as a body of mentors and guides for MSM's endeavors in the United Kingdom and Europe, helping the organization grow and expand its presence in the region as well as throughout the globe.
The MSM Australia Advisory Board serves as a body of mentors and guides for MSM's endeavors in Australia, helping the organization contribute to international education in the region.
Dean Duperron has more than 34 years of experience in the education industry, overseeing a global network of campuses emphasizing the cohesiveness between academic and vocational disciplines. He has diverse business experience, spanning operations in trades, retail, wholesale, real estate investing, market investing, party and event planning, and mentoring entrepreneurs.
He successfully built two college systems including Sprott-Shaw Community College, which he bought in 1991 and transformed into a profitable operation with 29 Canadian campuses (26 in British Columbia and three in Alberta). He also founded Sprott-Shaw Degree College, now known as Ascenda College, the first private community college in B.C. to be granted the right to confer bachelor's degrees.
Dean was born in Alberta and grew up in Vancouver. He studied biochemistry and computer science at the University of British Columbia and Simon Fraser University. Today he lives in the Greater Vancouver area with his wife, Sherri, and their three children.