UK and Europe Advisory Board
Advisory body for our UK and Europe business
Associate Pro Vice Chancellor, International
London South Bank University
Stuart Bannerman is currently London South Bank University's Associate Pro Vice Chancellor, International. He leads the university's global enrollment and outreach to international students. Prior to this role, he taught at the universities of St. Andrews and Glasgow. In 1998, he launched the first International Study Centre in the UK at Queen Margaret University, introducing Graduate Diplomas for the first time as a pre-masters award for international students. Stuart also worked as the Head of EFL and Director of the Centre for Applied Language Studies at the University of Dundee. He worked at the University of Essex, setting up and running the International Academy, and followed this with the advancement of international for the launch of the new University of Suffolk.
Deputy Vice Chancellor for Student Recruitment and Business Development
London Metropolitan University
Gary Davies is the Deputy Vice-Chancellor of the London Metropolitan University. He is responsible for student recruitment, marketing, communications, and collaborations with other institutions. He has an MBA in Higher Education Management from the University of London. Moreover, Gary has worked in higher education student recruitment for over 25 years at institutions across the UK's capital, including London Guildhall University (a forerunner of London Met), Institute of Education UCL, London South Bank University, and Roehampton University.
Director for Malaysia
British Council
Jazreel Goh is an esteemed expert in socio-economics research and marketing consultancy. She has over 15 years of extensive experience in student mobility and marketing in East Asia, particularly China. She currently leads the East Asia Consulting Team of the British Council. In 2011, Jazreel set up the British Council's Education Intelligence Unit–the first e-marketing platform dedicated to international education research for the global industry.
Pro Vice Chancellor International
Swansea University
Professor Judith Lamie serves as the Pro Vice Chancellor International of Swansea University. She has previously held various strategic and internationally-focused senior roles within several institutions. Her former roles include Director of International Strategy and Relations at the University of Birmingham, International Director at the University of Leeds, Director of External Relations at Regent's University London, Deputy VC (International) at Middlesex University, and PVC (External Affairs) at the University of Derby. Judith specializes in developing strategies to broaden global partnerships, creating a successful transnational education portfolio, increasing international student recruitment, enhancing institutions' global reputation.
Former MSM Vice President for the UK /
Managing Director, UniConnectEd
Jo Nesbitt has over 28 years of notable work and experience in the higher education sector. Her previous roles include Director and Deputy Director positions at Solent University and the University of Southampton. Her specialties are student recruitment, global relations, and international development. She has particular expertise in India and Africa, is consulted regularly by government bodies, has led several university consortia and has been an invited speaker at numerous conferences over the years. She also served as Vice President at MSM UK. Jo is currently the Managing Director of the education consultancy company, UniConnectEd.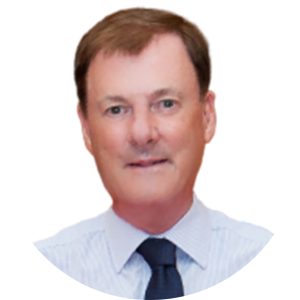 International Director for Asia Pacific 
University of West of England
Professor Ray Priest currently serves as the International Director for the Asia Pacific. After 18 years as a secondary school and community college principal in the UK, he joined the University of West of England in 2010. Shortly after joining UWE, he relocated to Thailand where he now leads the university's international development in the Asia Pacific. He was also appointed as the Managing Director of UWE International Educational Services. His main focus is on the development of effective links with higher education partners in the region whilst allowing ever-growing numbers of students to study for a UK degree.
Assistant Secretary, External Liaison and Student Services
Queen Margaret University
Yvonne Simpson is Queen Margaret University's Assistant Secretary, External Liaison and Student Services. She previously held director and services manager roles at the University of Sydney and the University of St Andrews.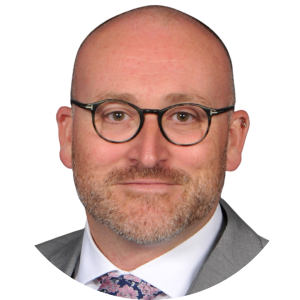 Pro Vice Chancellor for Global Opportunities
University of Wolverhampton
Tim was appointed to the role of Pro Vice Chancellor at the University of Wolverhampton. With over 20 years' Higher Education experience, he brings first-hand strategic leadership and experience in international education strategies. Tim's considerable international experience covers Hong Kong, Malaysia, Sri Lanka, Oman, Mauritius, India, and Qatar. In Cyprus, he was a Board Member of the University of Central Lancashire's Branch campus. He also has extensive experience working in China, having developed one of the first joint schools with Hebei University. In April 2020, Tim was appointed Asia Network Chair for the Universities UK International (UUKi).
Global Recruitment & Partnerships Manager 
Abertay University
Doug Watters is the Global Recruitment & Partnerships Manager of Abertay University. He leads the university's international agenda. Primarily, he oversees international recruitment and partnerships functions and the development of new international business. Prior to this, he led new market development for the university, particularly, he managed university territory specialists, overseas representatives, and partners. Doug also had extensive experience in project management, public relations, and management at the British Council and the University of Dundee.