Despite Canada's increasing number of international students, an emerging trend indicates that for the past two decades, most of those students are coming from the same countries.

International student diversity is important because it protects an institution from sudden market change and strengthens its productivity.

Education providers can diversify their international student population by demystifying their application processes, practicing strategic recruitment, and partnering with the national government.
International students in Canada have been on a steady increase since the mid-2000s. In fact, according to a recent report by Statistics Canada, the country welcomed 250,020 new international students in 2019 alone.  
However, although the number of international students going to the country looks promising, the report also emphasizes how the international student population in Canada has become less diverse in different ways. 
According to the report, from 2000 to 2019, most of the new international students in Canada came from the following countries: India, China, France, the United States, Japan, South Korea, and Mexico. 
Moreover, the majority of these students chose Ontario as their study destination, leaving other Canadian provinces with a smaller international student population. The field of business, management, and public administration was the most attractive to international students, followed by engineering and architecture.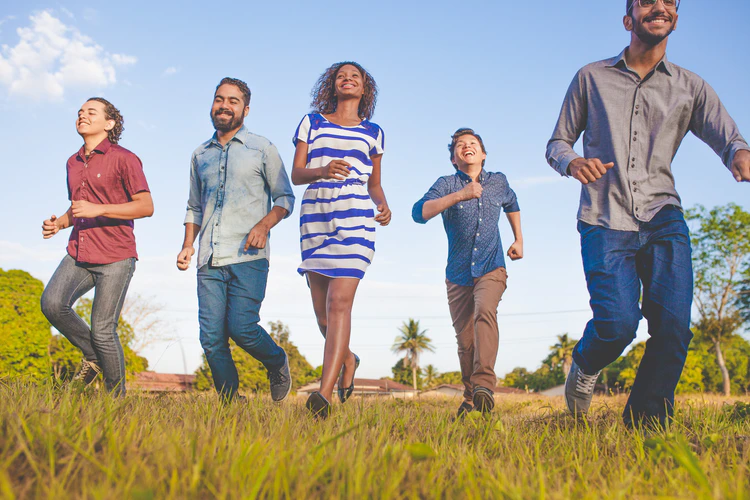 Why is Diversity Important?
According to the World Education News and Reviews (WENR), diversifying the international student population in terms of socio-economic status and country of origin brings a lot of benefits to higher education institutions (HEIs). 
One benefit is that recruiting international students from different countries can protect HEIs from the unpredicted changes in the global market, and at the same time, allows education providers to capitalize on emerging markets. It can also protect HEIs from sudden policy changes in their national government. 
For example, in the United States, for many years, a majority of its international students had been coming from China. 
However, because of the country's stricter rules on foreign students, including the unwelcome tone of former President Donald Trump toward immigrants, the number of international students, especially those coming from China, has decreased significantly. 
Between 2015 and 2021, Chinese students pursuing international education have increased in number in the UK, Japan, and Singapore. In contrast, the United States saw a decline of at least 19 percent in its international student population. The impact affected not only the education sector but the whole country, with the U.S. economy losing $11.8 billion from 2016 to 2019.
If Canada will not change its strategy and policies when it comes to recruiting international students, and the trend of less diverse international students continues, some HEIs may face a sudden or huge loss of income in case of a sudden policy change, or economic changes in their top source countries. 
Aside from its economic benefits, diversity in academic institutions also affects the strength and productivity of an institution.
For example, when it comes to research, diversity brings in more productivity, creativity, innovativeness, and extensive cultural expertise to usually homogenous groups. Because of the different views from distinct cultures, the level of critical analysis and decision making is also higher. 
What HEIs Can Do To Diversify Their International Student Population
Fortunately, there are some things institutions can do to diversify their international student population.
Demystify the Institution's Application Process
College applications can often be confusing. Often there's a long list of requirements, forms to fill up, exams to take, documents to obtain, and so on. It's no wonder that one of the most common reasons college applications are rejected is because they're incomplete. 
Demystifying the processes in college application for international students can help institutions get more students from different countries and backgrounds. Education providers can help applicants by boosting their programs on advising international students or through increasing partnerships with education agents. 
Another way to entice other students from other countries to enroll in Canada is through strategic recruitment. 
This means efficiently utilizing one's recruitment resources by understanding the socioeconomic status, country of origin, and priority of students. 
According to WENR, students with less financial resources place less importance on the location of an institution. In fact, they don't care if they will study in a major city, or somewhere close to it. 
With this knowledge, institutions in rural and suburban locations can increase their recruitment in those countries with that kind of student demographic. Also, they can increase the number of scholarships and financial aid they are offering to students who need financial assistance.
Introduce Strategies for Attracting Top Students From Different Parts of the World
Institutions can also use strategies to attract top students or future leaders in many developing countries. 
Aside from efforts from the institution itself, the education sector can work with the national government on the creation of national policies for this. This includes creating a national strategy to increase the number of international students from different countries. 
To attract more international students, institutions and the national government can offer financial support such as grants or scholarships to future leaders from developing countries to complete their higher education in Canada. 
A diverse higher education system not only provides better opportunities to international students; it also has a positive impact on a country's education and labor market. With the right strategy and partnerships with student recruitment agents, HEIs in Canada can be sure to attract more students from different countries all over the world. Visit MSM to know more.